If you're lucky your kids have started their Christmas Vacation and you're done shopping so you have days and days worth of time to enjoy each others company.  If you're looking for some fun crafts to do these Handmade Christmas Ornaments are perfect to do together, you're going to love them.
There is a quick how-to in the video above for each ornament.  I'll also include here where I got all these wonderful ideas and links that give more instructions!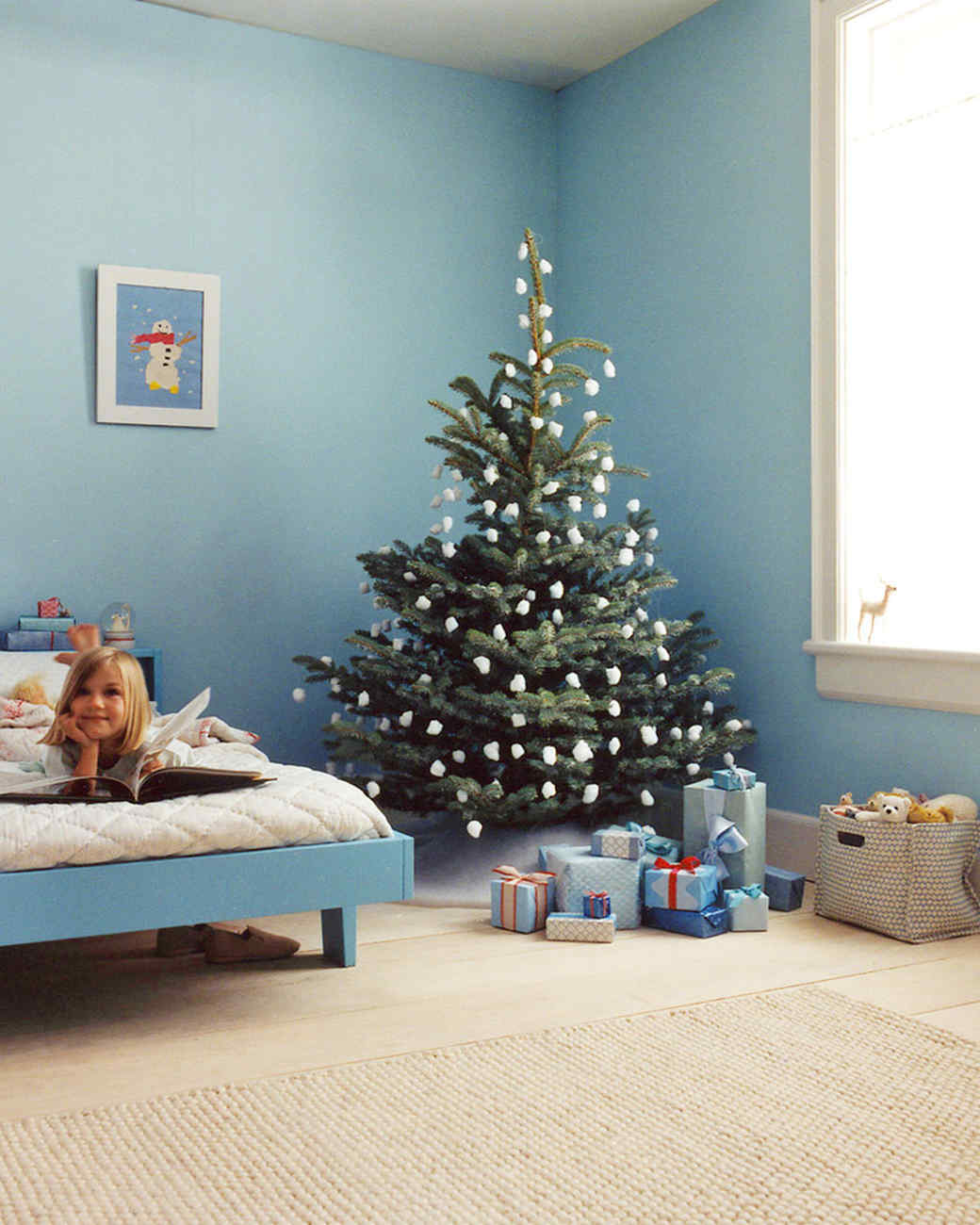 First up we have this darling cotton ball garland from Martha Steward.  Mia (12) made this completely by herself and it's so cute.


Our next project is these cute rustic candy canes by Angela.  I love how they turned out and need some for my cute Santa tree!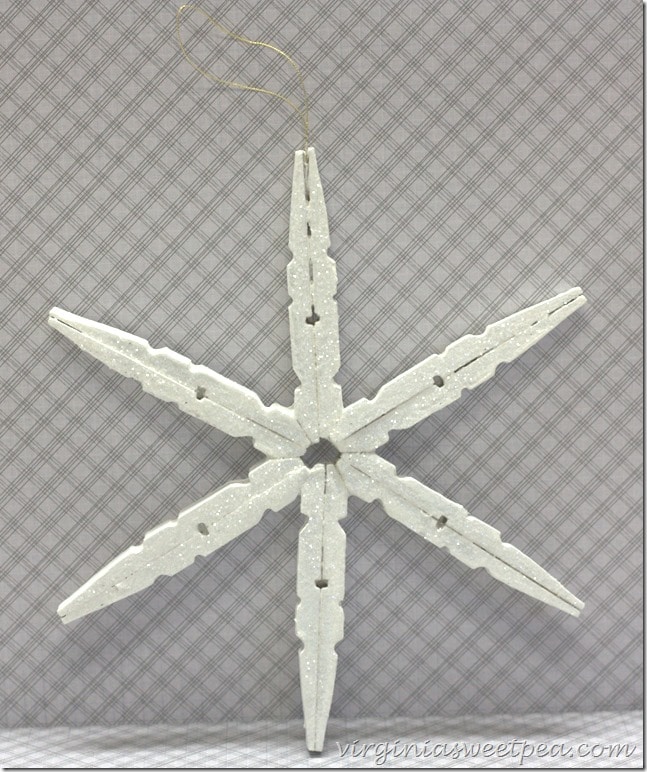 If you've been in Michaels Craft Store this holiday season you've probably seen these cute clothespin snowflake ornaments on their signage.  When looking for a cute craft to do with the kids this one is right at the top of the list, added bonus is that they don't just have to be an ornament for Christmas, they'll be darling to have out all winter long.  Find the full tutorial here at VirginiaSweetpea.com.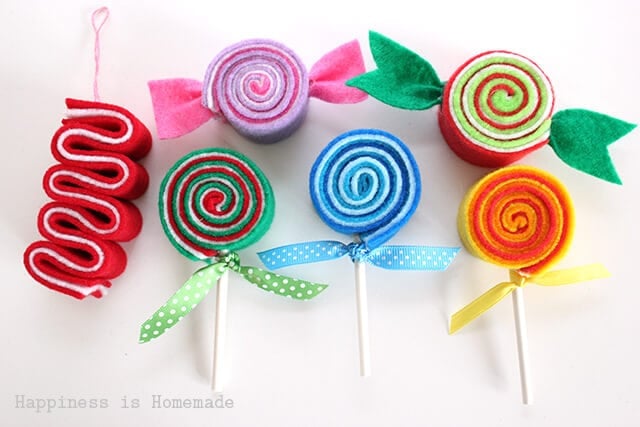 Lila's cute little tinsle tree is filled with felt candy ornaments and we just love them.  I used 3 different sites for the ornaments I made on the show, I'll list them all here so you can make some too, they're so fun to do with kids and they're sure to love them all!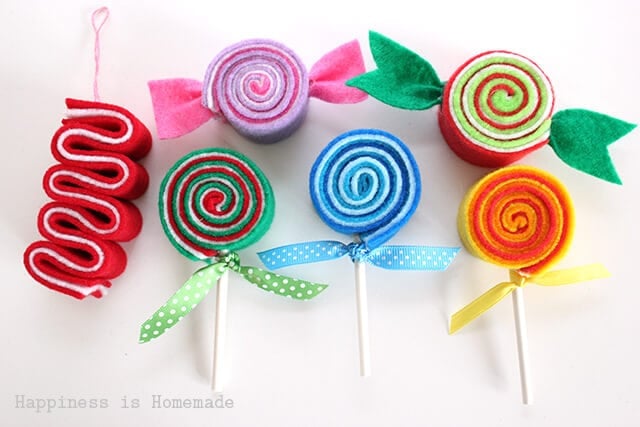 Wrapped candies, lollipops, and layered ribbon candy.


Stitched ribbon candies.


I found this cute little candy on pinterest but cannot find an actual site with directions, I just held a piece of paper up to my computer screen and traced the pattern that way.  I think they're such cute little candies.
I hope you have fun with all these cute handmade Christmas ornaments and have the merriest Christmas!