Welcome to the Riverton Housewives Round Up # 115!
We want to see it all! Recipes, crafts, organization, refashioning…whatever you can come up with!
After linking up, please take some time to check out some of the other link and share the love! 🙂
We only have a few rules to play at our party!
~You must be a follower of our blog. (Feel free to follow us on
Facebook
too!)
~Please pick a couple of your favorites and link up. Just make sure it's nothing you've linked up with us before!
~Make sure you link back to our blog somewhere in your post or on your blog. (A text link will be fine, but we do have a great button over there on the right you can use too!)
~Please no giveaways or Etsy shops.
~And we'd love for you to check out a few other linkers to share the love!
If you have been featured, be sure to check out our Pinterest where we have pinned all your awesome creations!
Also as a reminder, if we can't save a photo or link to the URL we can't feature your awesome stuff.
So get to linking up! We can't wait to see all the amazing stuff you all have to share!
Here is what we LOVED from last Round Up!
Fried ice cream is one of my favorite desserts…but I still haven't mastered making it yet! I was super happy to see this recipe from
Scrapality
for
Non-Fried Ice Cream
. You get the crunchy goodness without the mess!
Six Sisters' Style
shared with us how to get
The Perfect At Home Manicure
! Talk about a money and time saver! You can do it yourself and it looks just as great!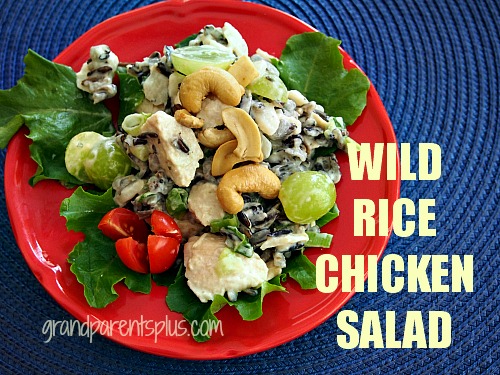 Is this delicious Wild Rice Chicken Salad from Grandparents Plus! I love how fresh it looks. Can't wait to give it a try!
Thanks to all of our friends who linked up! We LOVE getting to see what you share each week!
© The REAL Housewives of Riverton, 2011-2012. Unauthorized use and/or duplication of this material without express and written permission from this blog's authors and/or owners is strictly prohibited. Excerpts and links may be used, provided that full and clear credit is given to The REAL Housewives of Riverton with appropriate and specific direction to the original content.